Overthorpe School Council Mission Statement
The purpose of our School Council is to encourage pupils to get involved in issues that concern them, in and around school.
With the School Council, many voices can be heard. We listen to the views or pupils and take responsibility for some parts of school life.
There is one representative from each class and children are encouraged to participate in order to cover issues that concern lots of aspects of school life.
Aim
School Council aims to improve our school community.
We aim to ensure all child voices are heard.
School Council will experiment and understand leadership.
School Council will help to nurture responsibility and a strong sense of pride and togetherness.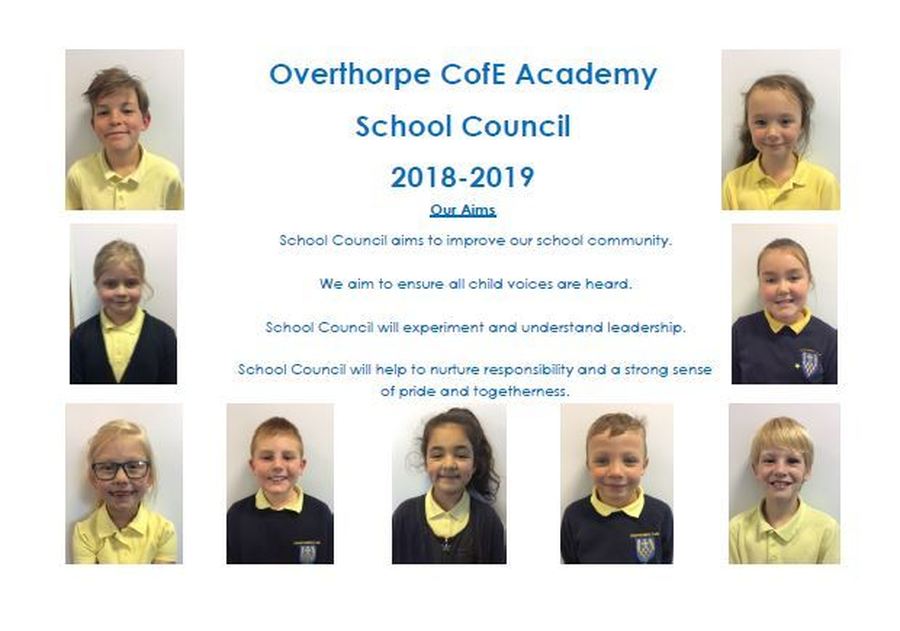 School council members have been elected.
Please ask your child who is their class representative.
Current initiatives include:
Interviewing new Headteacher/Deputy Headteacher
Learning attitudes questionnaire
Finding ways to reduce costs eg colour photocopying
Liaison with other School Councils