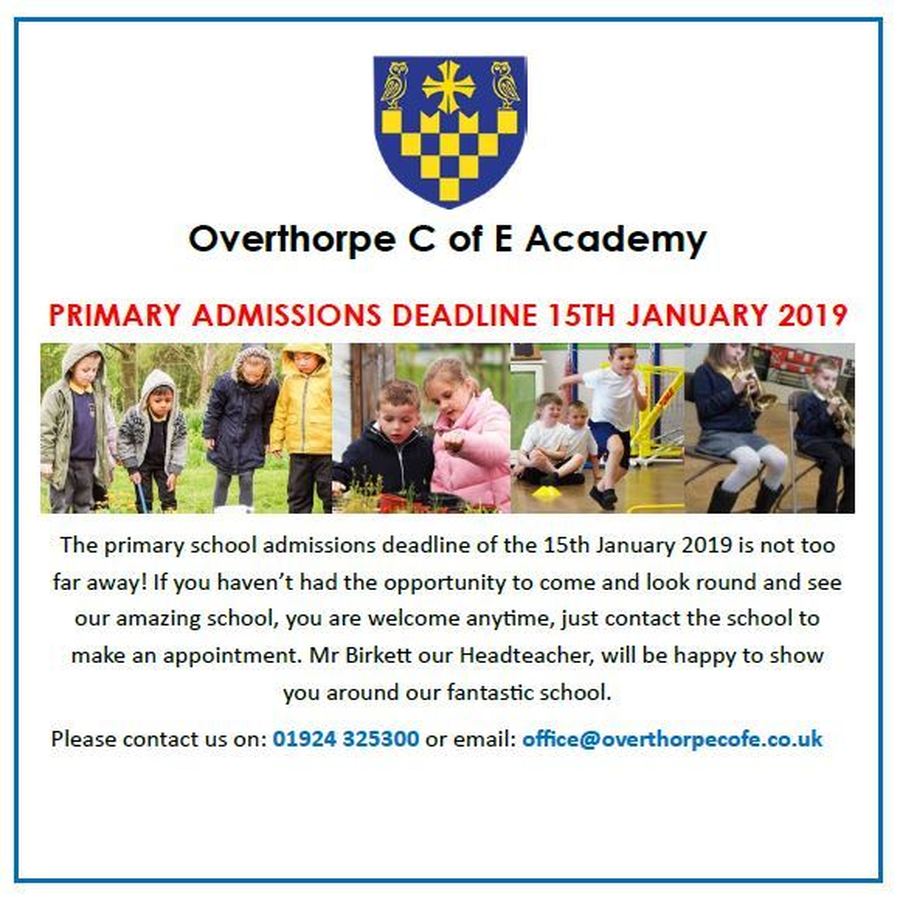 Admissions Information
Pre-school and Nursery
Please contact Karen Griffiths on 01924 325300 for information about free and fee-paying care and education for 2 and 3 year olds.
Currently the government offers 15 hours a week free education and care for all children of nursery age (3 years and up, please see Nursery application form below) and 15 hours a week free childcare for 2 year olds whose parents qualify. We also offer a fee-paying education and care service from 8am-6pm termtime only.

Please contact School Office for a Nursery Application Form (or see link below).
Nursery Application Form - Please contact school (01924 325300) before returning this form.
School

Please contact School Office or Kirklees Council School Admissions on 01484 225007. For further information please refer to School Admission Policy.