IMPORTANT information for TRANSITION. For more information please go to Class Dojo.
Please complete our LOCKDOWN QUESTIONAIRRE, just so we can get your important views and opinions.
This week we will be focusing our work on the Theme we would have been learning about in school: Safety First!
Thank you all for your hard work at home. Please let me know if you have not received your report through email and I will make sure it is sorted.
This video below is also useful for your weekly home learning. It gives you ideas on how to make your own assault course.
Here is the worksheet and learning for seed dispersal.
Here is the vertebrate and invertebrate learning and worksheet.
Here are some examples I used from Twinkl to give some ideas about the theme this week.
Here is our Theme Learning Homework sheet, that you would normally get if you were in school. Our Theme is Reach for the Stars. We would be focusing on the Egyptians, Space and our own dreams and aspirations.
Here is the weekly Maths work. If you have any questions, please don't hesitate to ask on the Class Dojo App.
Maths: There is some maths work on the weekly home learning. I have also added some mental maths questions.
And finally some French work for this week.
Welcome to Kandinsky Class. We are Year 5!
We would like to welcome your child to their new class.
Our classes in Years 5 and 6 are called Kandinsky (Year 5), Monet (Year 5/6) and Banksy (Year 6) after famous artists.
In Kandinsky class, the teacher is Mr Swain and the teaching assistant is Mrs Johnson. We were also taught by Miss Brunt for a little while, but she disappeared suspiciously over the Christmas holidays!! It's ok though, we are investigating her disappearance in our Whodunnit topic.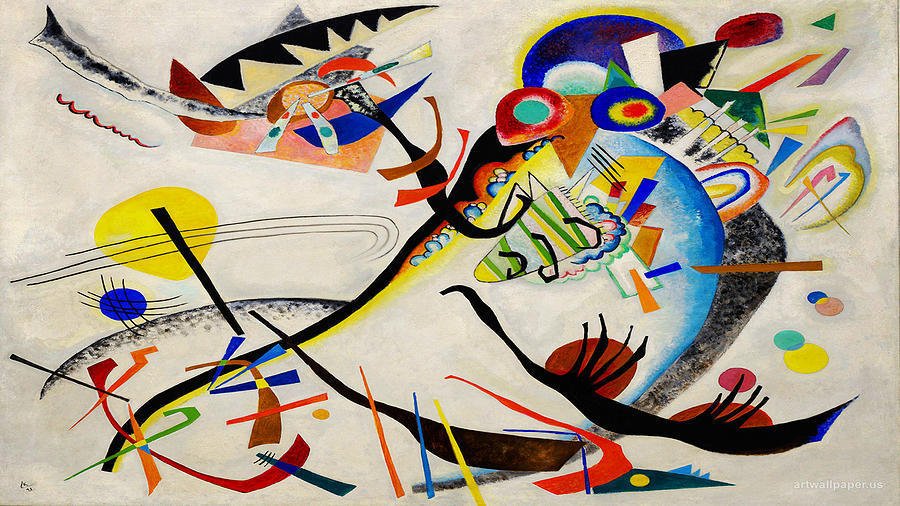 Curriculum
During the next term our topic is, Whodunnit?
We will take part in an initial Hook Day that will involve a member of staff being kidnapped. This will lead us to conduct investigations to try to track down the criminal. As a part of our end purpose, we will visit the Magistrates Court in Dewsbury to learn about how local crime and punishment has changed throughout the years.
We will create our own science experiments to ensure that we gather enough evidence and intelligence so that we can put the accused on trial. In our Theme lessons we will also cover Crime and Punishment through the ages, covering from the Roman times to the Tudors and beyond. We will read 'Gangsta Granny' by David Walliams.
In addition to the lessons outlined on the website, we will work outdoors with Mr Maguire and in cooking lessons with Miss Parker. Mr Caddick and Mrs Mohamed teach us on Wednesday afternoons.
Key Information for Years 5 and 6 ...
PE Days
We have PE on Wednesdays. Your child will need a white T shirt, black shorts and either trainers or pumps on this day. You are more than welcome to send a PE kit into school at the start of each half term and leave it on your child's peg until the end of the half term if you wish.
Class Dojo
Ask your child about their class dojos. These are points awarded for good behaviour. Sign up for our parent app with a code from your class teacher, so that you can track your child's dojo online
Home Reading and Homework
It is vitally important that your child reads at home regularly and learns to love reading. We believe that this is essential for your child to understand and access all other subjects. Please return book bags and home reading books daily for changing and aim to read at least 3 times per week to an adult at home.
Your child will receive a purple homework book which will contain the topic homework for the unit. Your child should select tasks which interest them from the "menu" of options and work on them over the term.
We will also send weekly spellings and number facts home to practise on Fridays. You should be spending a maximum of 20 - 30 minutes on spellings and maths facts each week for homework. If you feel that weekly homework is taking longer than this, please speak to your class teacher. Our homework policy is available for you to view on the school website.
Water Bottles and Pencil Cases
We would encourage your child to bring a labelled water bottle to school, so that they can keep hydrated throughout the day. Your child is welcome to bring a pencil case to school to use in class. However, they must ensure that their property is easily identifiable and named. They should also understand that they are responsible for this equipment and school cannot be held responsible for personal items being misplaced.
Mobile Phones
Mobile phones are not permitted in school. However, if your child is in Year 6 and needs a phone in school for a valid reason. Please write a letter seeking permission for this from Mr Birkett. If this is authorised by Mr Birkett, the phone can be locked in the school office each day and must not be used until your child is off school premises.
School Messages:
Twitter
Please follow Year 5 and 6 on Twitter:
@O_Year_5_6
We regularly post updates, reminders and photos of your child's class and work on here.
School Jotter App
Download the School Jotter App onto your phone so that we can send you newsletters and messages digitally. Ask in the school office for further information.